What's not to love about ASOS dresses? They're simple yet flattering and unique, bound to make heads turn with their buzz-worthy, intricate designs.
As it is rightly said, 'A star does not compete with other stars around it, it just shines'.
Hence, just let your light shine through as you flaunt these beautiful dresses worn by the beautiful you!
Here are a few hand-picked ensembles that wouldn't fail to play the crowd.
1) Textured White Midi dress with shirred detailing and delicate Floral embroidery :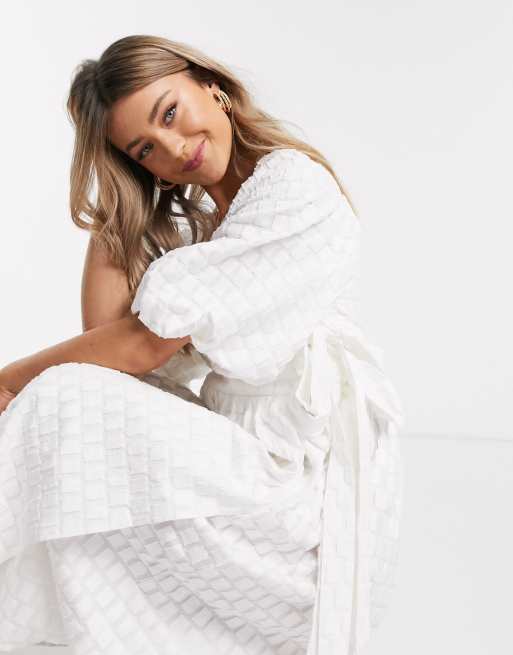 Prepare for the summers with this beautiful shirred white dress, pair it with crisp white trainers or sandals to conjure a refreshing outfit.
2) Black Gingham inspired chic mini sundress
Who doesn't love a little contrast? Stand out from the crowd in this eccentric and fashionable midi dress, pair it with all black pieces and a bold black purse for a sleek and urban look.
3) Open back tea dress with puffed satin sleeves in soft check
Add a touch of athleisure to this stunning outfit by introducing some Teva sandals into this fashionable mix.
This pastel monochromatic look is bound to steal the show!
4) Leveled denim midi dress in soft bluewash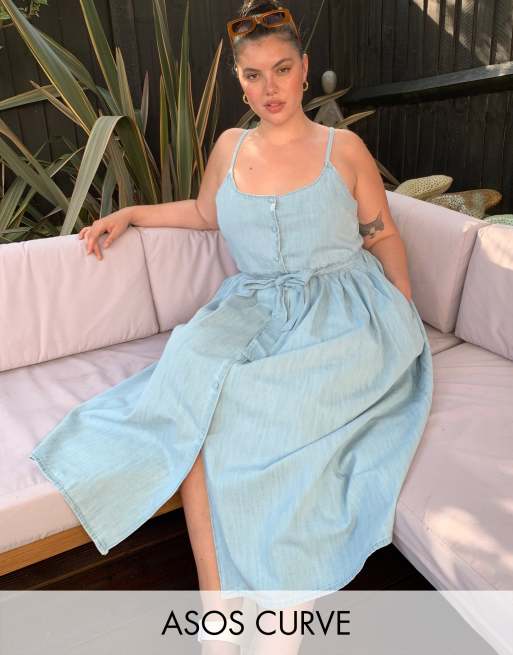 Who said you couldn't make a fashion statement with a rather laid-back look? Complement this look with wedges to add an extra element of chic. So, don't hesitate to throw some style into your daily casual fashion get-up and add this outfit to your wardrobe!
5) Organic cotton maxi smock dress in Mix check
Take things up a notch by pairing this smock bodice with clean all-white canvas shoes. This stand-alone dress doesn't require much effort to impress.
6) Crisp cotton poplin sundress in white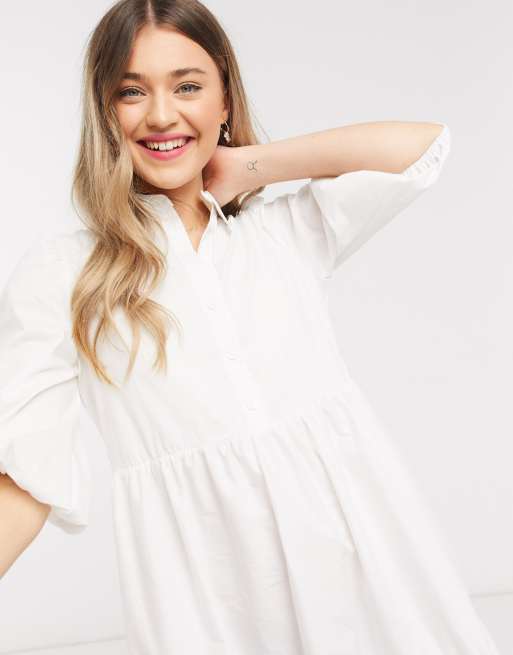 Get a little sun on your skin by wearing this pretty tie-around poplin dress and pair it with comfy wedges to shake off that summer heat. This is irrefutable proof that a pretty white dress never fails to impress!
7) Cuffed elegant smock dress in red floral print
This get-up is the best combination of comfort and practicality. Team this dress with nude sandals for an additional zing to step up your game. You could always add a charcoal cardigan to round off this elegant yet practical outfit.
8) Oversized grey pep-hem smock dress
The oversized dress trend is sweeping the style scene, make for a break-through outfit by pairing with smart black ankle-length boots! Pep-hems have made a splendid come-back into the fashion industry and definitely seem to stay here for the long run.
9) Smooth Split Cami Dress in Khaki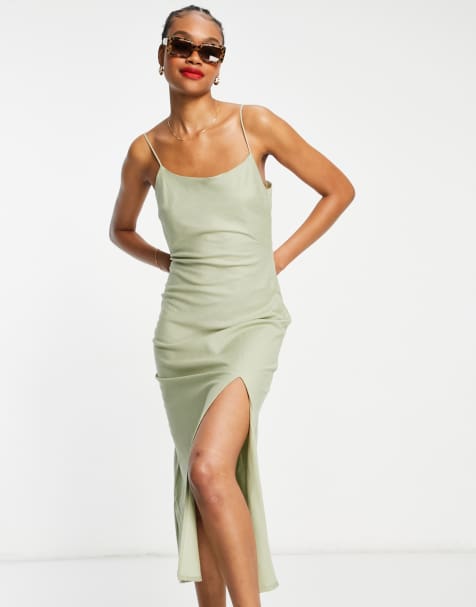 There's no occasion a split dress can't upgrade. Opt for this eye-catching khaki split dress that you could easily carry throughout the day.
10) Unique Cami dress with the shirred waist in Gingham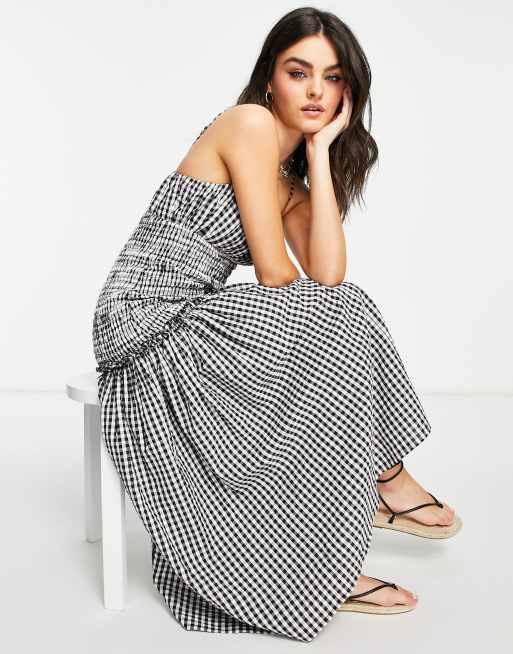 Shirred dresses may not be a fresh new trend, but they're undoubtedly starting to gain more popularity in recent times. Pair with your favorite sandals and a bucket hat for an extra dose of style.
What better way to spend the summers than to unwind in simple yet opulent ASOS dresses, so give yourself a head-start and delve into the exciting world of fashion by trying on some of these stately vestments!