Individuals can express their personality, inventiveness, and sense of style through the ever-changing phenomenon of fashion. In recent years, sheer fashion has emerged as a key trend. The attractiveness of sheer clothes is in its capacity to strike the ideal mix between class and sensuality, providing women with a distinctive approach to making a daring fashion statement.
In this thorough guide, we will delve into the world of sheer fashion and offer insightful advice on how women can wear sheer apparel as part of their regular wardrobe, radiating elegance and confidence with each step they take.
Understanding Sheer Fashion
The term "sheer fashion" describes attire constructed from transparent or translucent textiles that give an ensemble a hint of mystery and appeal. For ladies who wish to project confidence and delicacy, it gives a lovely and delicate approach to exhibit some skin without being too revealing.
Showcasing just enough skin to produce a classy and alluring look without feeling uncomfortable or too exposed is the secret to mastering the sheer fashion trend. There is a sheer style to fit any woman's taste, whether she prefers sheer blouses, dresses, skirts, or even sheer paneling on clothing.
Use the Right Undergarments
Choosing the appropriate undergarments is one of the most important components of wearing translucent clothing. The intention is to preserve a certain amount of modesty while still letting the sheer cloth stand out. When it comes to sheer fashion, bare or skin-toned undergarments are your best friend. Under sheer shirts and dresses, you can subtly wear seamless panties,
strapless bras, and bodysuits to provide essential coverage without sacrificing elegance.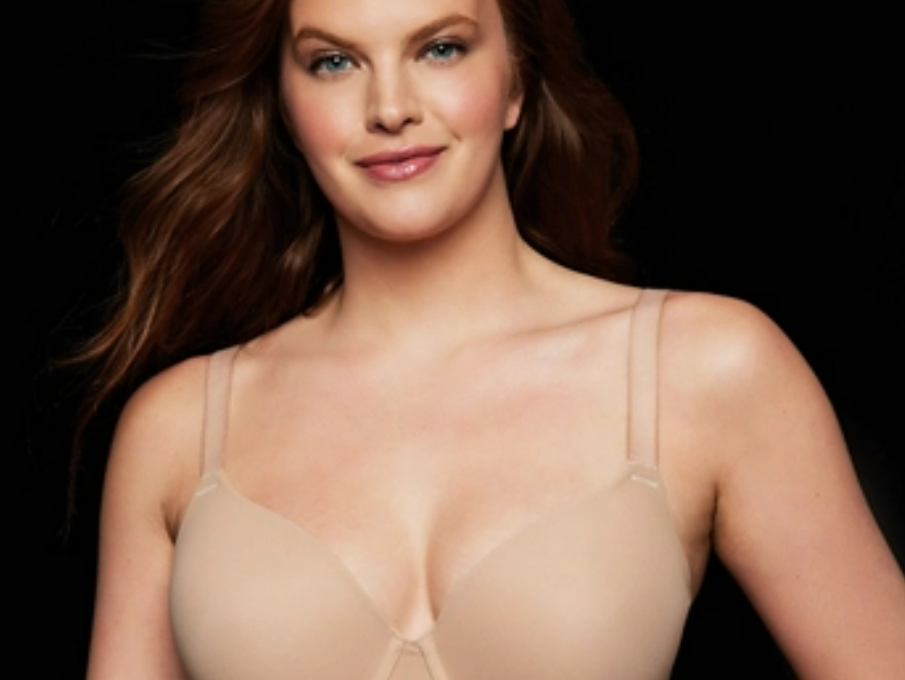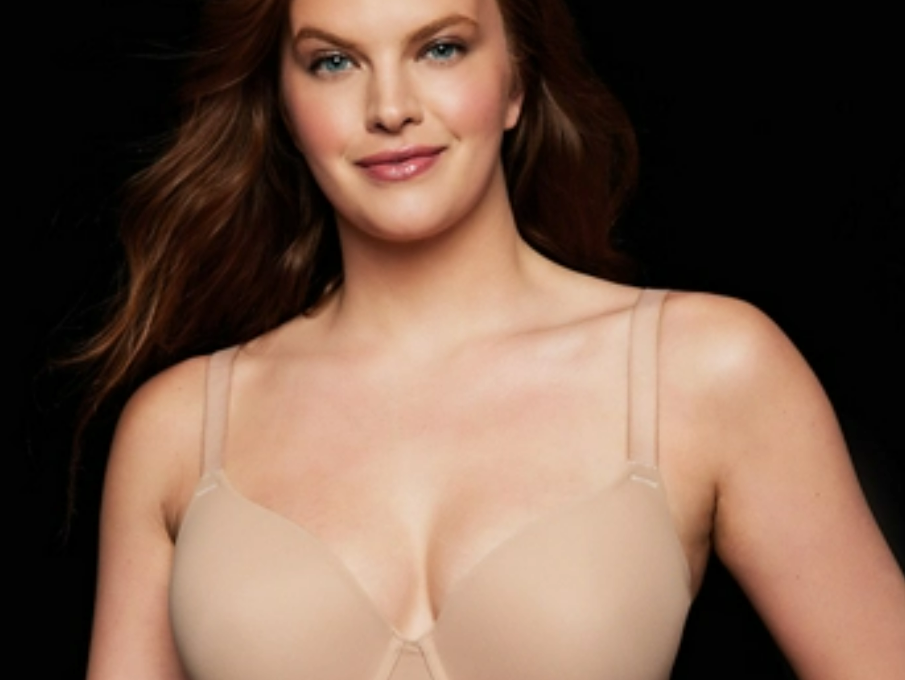 Shape Revelation™ Shallow Top Underwire T-Shirt Bra
Layering is a potent method for reducing an outfit's sheerness while giving it depth and complexity. For instance, wearing a translucent blouse with a camisole or a tank top might result in an elegant yet stylish look that works for both informal and formal occasions. Additionally, layering with opaque materials, such as leather vests or denim jackets, can achieve the ideal combination of transparency and modesty.
Start with Subtle Sheer Accents
Starting with understated sheer accents is an excellent way to ease into the trend if you're new to sheer fashion. Consider wearing clothing with sheer shoulders, hems, or sleeves rather than a completely transparent item. You can dabble in sheer fashion in this way without being overwhelmed.
Front Slit Sheer Sleeve Top – Black
Choose Sheer Fabrics Wisely
There are variations among sheer materials. While others have more structure and substance, some are airy and flowing. Take into account the setting and your comfort level with transparency while selecting sheer clothing. Classic alternatives for an elegant and ethereal aesthetic include chiffon, georgette, and tulle, while mesh and lace fabrics lend a hint of sensuality.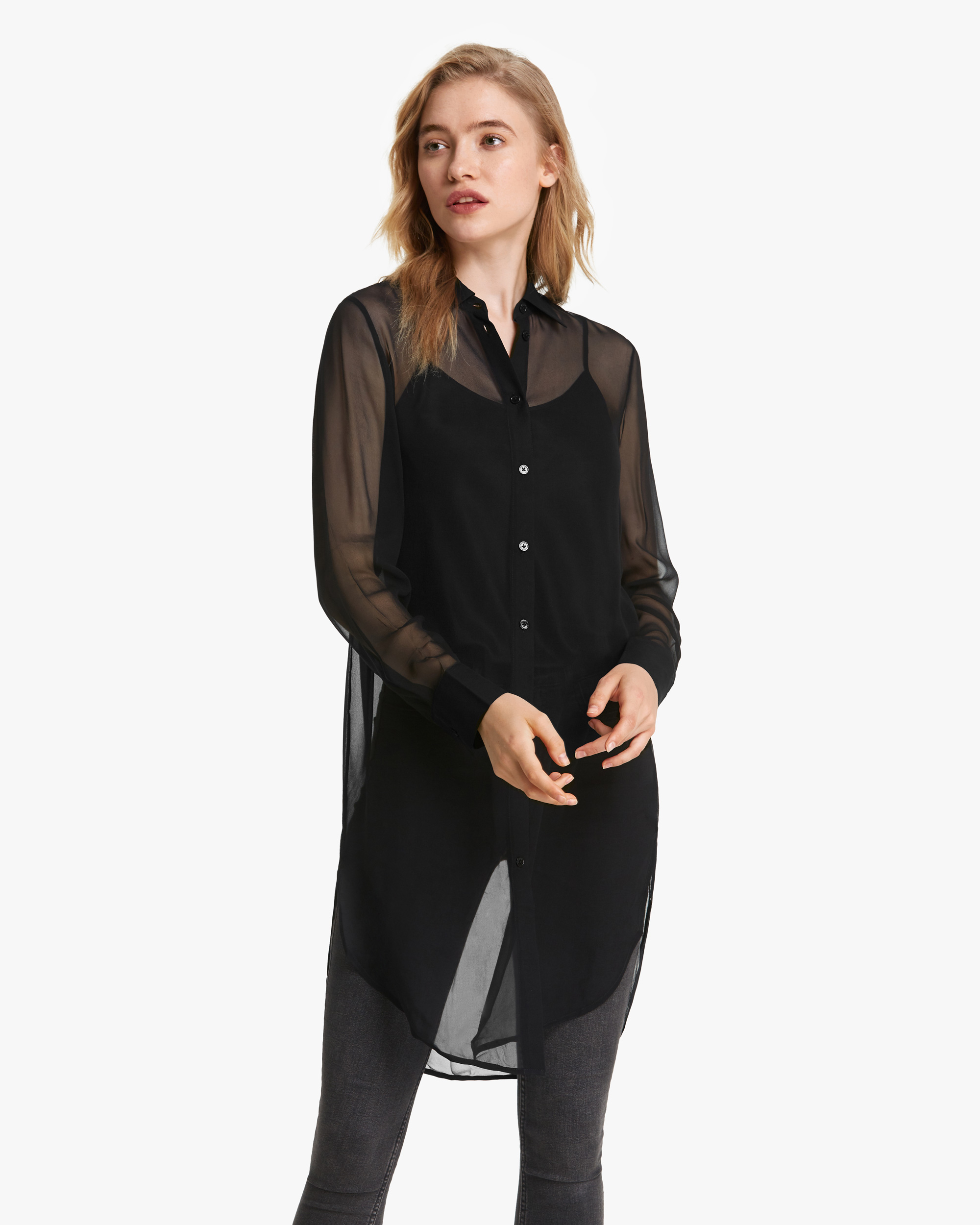 Monochrome Sheer Ensembles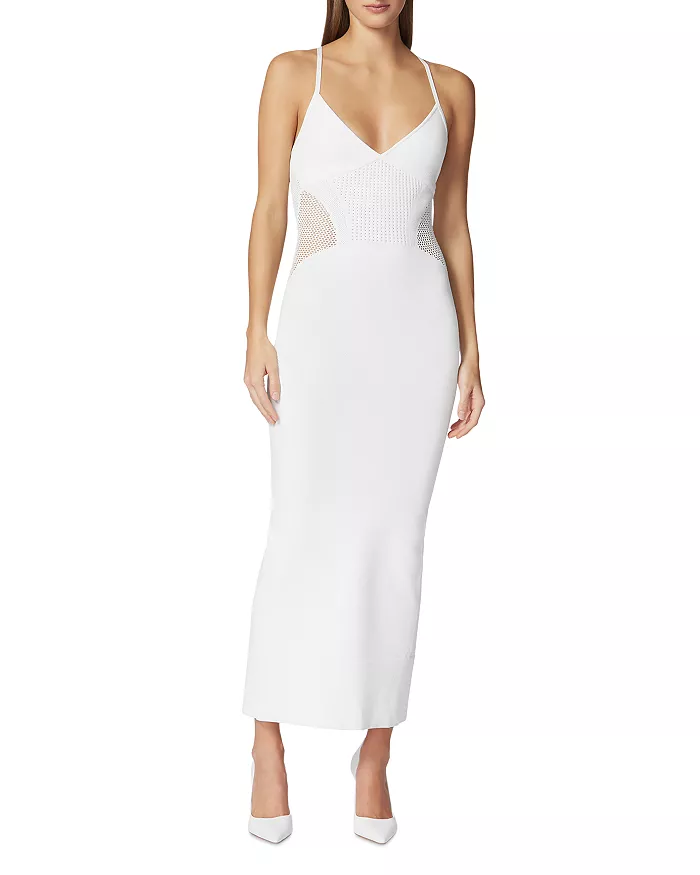 Consider wearing monochromatic sheer garments for a sleek and refined appearance. For cocktail parties or evening events, an all-white or all-black dress with sheer components can ooze elegance and confidence. You can keep the focus on the texture and sheerness of the materials by adhering to a single color scheme.
Hervé Léger
It's crucial to balance the softness of the fabric with some rigidity when wearing sheer apparel. For instance, contrasting a flowy sheer skirt with a structured blazer can be pleasing and improve your entire appearance. Combining structured and sheer pieces can result in a dynamic look that highlights your fashion expertise.
Embrace Sheer as a Statement Piece
For individuals who want to create a dramatic fashion statement, think about making your outfit's focal point a sheer piece of clothing. At every event, a jumpsuit or a sheer maxi dress can draw admiring glances and make you the center of attention. Own your style and be self-assured to pull off these eye-catching outfits with grace.
CHOCOLATE CORSET DETAIL MESH RUCHED BANDEAU JUMPSUIT
Sheer clothing isn't just for formal occasions. Sheer clothing is simple to work into your regular casual attire. For instance, a sheer blouse can be worn with distressed denim and shoes to create a style that is both sophisticated and casual. You may add a sense of elegance to your everyday ensembles by combining casual and sheer pieces.
If you want a feminine look but still look laidback, a plain white top with sheer shoulders and a neckline is an easy way to do it. You can tuck this in a pencil skirt and accessorize it with a pair of cute earrings.
Women's Lace Elbow-Sleeve Sheer-Yoke Top
Play with Prints and Patterns
Experimenting with prints and patterns can help to downplay the transparency of sheer fabrics. Bold prints, florals, or geometric patterns can add complexity to the outfit, making it visually appealing and diverting attention from the see-through nature of the garment.
VERO MODA
Use Elegant Accessories with Modern Sheer Fashion
Take pride in your body and your fashion choices, and it will surely show in the way you hold yourself. Wear it with pride because sheer clothing is all about embracing your femininity and showcasing your individual style.
Statement undergarments, layered necklaces, simple earrings, stacked rings, transparent purses, metallic shoes, belts for structure, trendy hair accessories, eye-catching sunglasses, monochromatic tones, contrast with hefty accessories, and subdued sheer scarves are all good choices for contemporary sheer fashion. For a modern and chic sheer appearance, balance bold and delicate elements.
Women can show their uniqueness and sense of style with sheer clothing in a seductive and alluring way. Women can easily incorporate sheer apparel into their everyday wardrobes with the correct advice and tactics. The secret is striking the ideal mix between elegance and modesty, whether it be through delicate sheer details or eye-catching standout items. Women may proudly embrace their femininity and create amazing outfits that turn heads everywhere they go by embracing the beauty of sheer apparel. Take the risk, give sheer fashion a shot, and see the magic it can work for your wardrobe and sense of style.