Looking for a stylish and versatile gift necklace gift for a girl? When we talk about jewelry, good things do come in small packages. These sparkly, shiny necklaces make a very nice gift. The thrill of seeing a tiny box and receiving a nice accessory is a no-fail gift no matter what the occasion is. However, picking out a jewelry gift for someone can be a little nerve-wracking because everyone has their own unique style, personality, and taste.
If you are wondering what type of necklace to gift the fashionable person in your life, here are some quick steps on how to pick out the gift.
Take note of what this person likes and dislikes, her personality, and what accessories you always see her wearing.
Is she into trendy pieces or classic accessories?
Does she like simple pieces or statement pieces?
The above will help you narrow down the choices easily.
Whatever your gift-giving situation may be, scroll ahead for the endless amount of options for a girl who has everything to add to her collection.
For A Trendy Piece
The mermaid-inspired trend has been seen on the necks of celebrities like Billie Eilish and Dua Lipa. It shows no signs of going anywhere. Get this painted strand to stand out from the rest of the pearl-wearing crowd.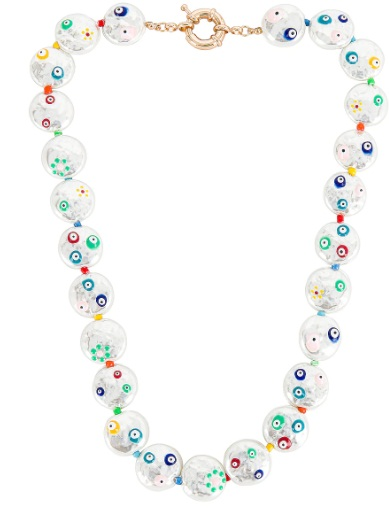 Image – https://www.revolve.com/dp/8OTH-WL909/
Stackable Necklace With Letters
This is another trendy piece where your receiver can add a personalized touch to it by stacking her necklaces with this cute name necklace. This Caitlyn Minimalist letter necklace is minimal yet makes a statement in the most stylish way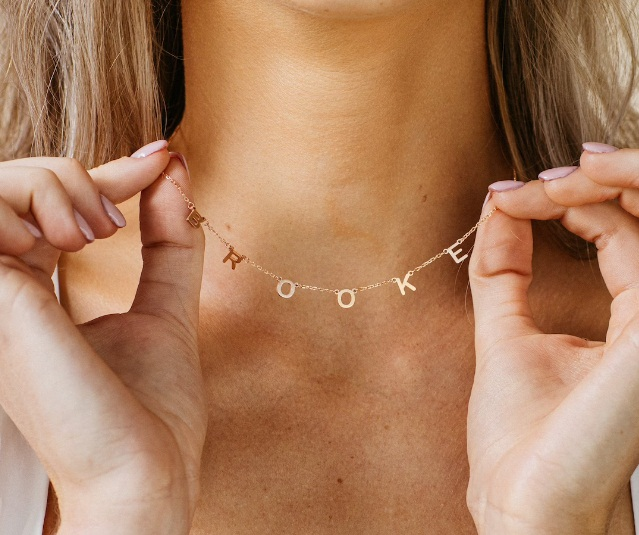 Image – https://www.etsy.com/listing/870847843/letter-necklace-by-caitlyn-minimalist
A Thoughtful Gift
This flower-printed pendant and heart charm from Madewell will be sure to become anyone's favorite necklace. How adorable does it look?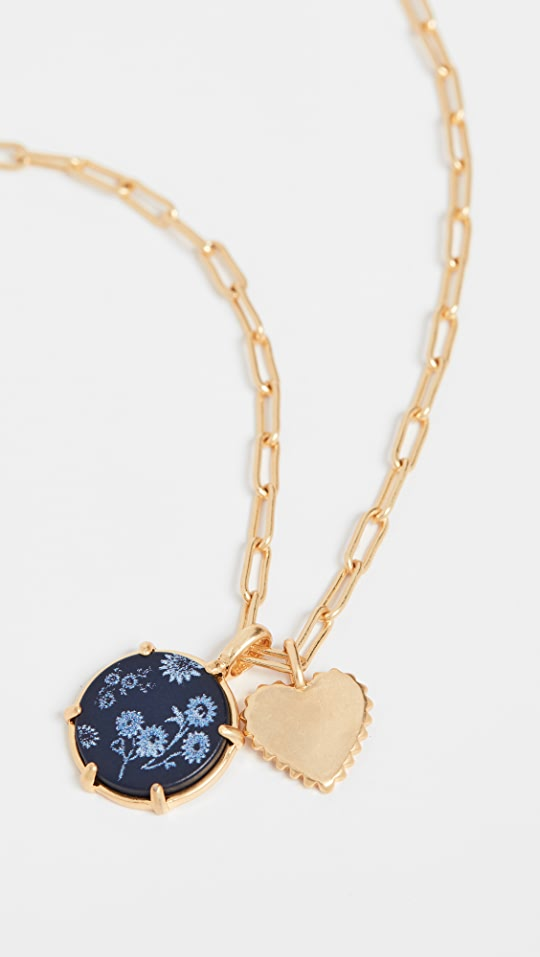 Image – https://www.shopbop.com/colorful-flower-charm-pendant-madewell/vp/v=1/1546137389.htm
A Charming Gift
A pearl pendant is elegant. The striking gold and white combination of this necklace gives it a luxe appeal. It is just perfect for everyday wear and special occasions.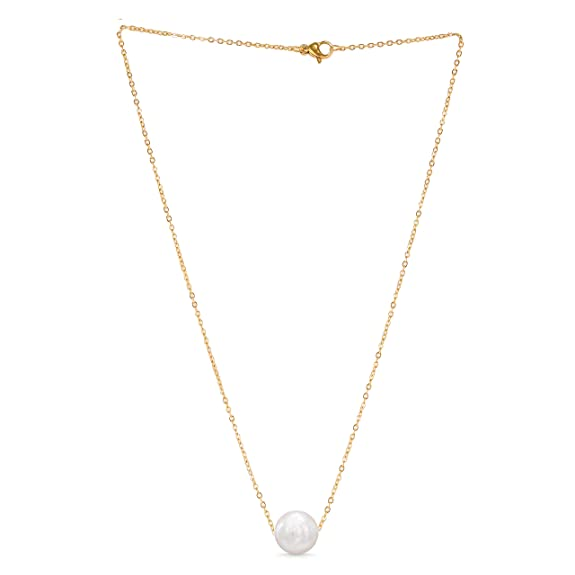 Image – https://www.amazon.com/dp/B08P2Y355J
Pops Of Colors
If she likes eye-catching colors, this beaded necklace is a good choice. Adding a little pop of color into any ensemble is a smart move and this necklace makes it very easy.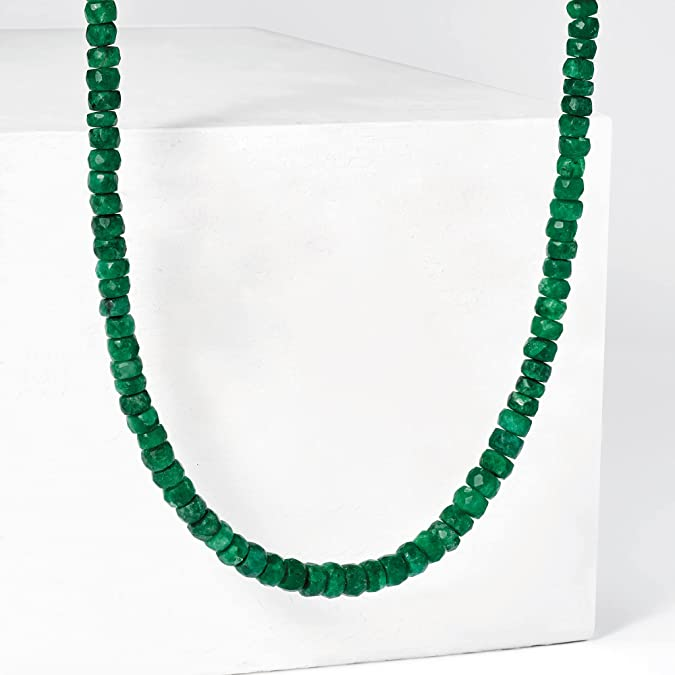 Image – https://www.amazon.com/dp/B07BX177WG
Personal Statement
How trendy and chic is this Big Letter Necklace by Caitlyn Minimalist? Get one in the receiver's initial and she will be thrilled.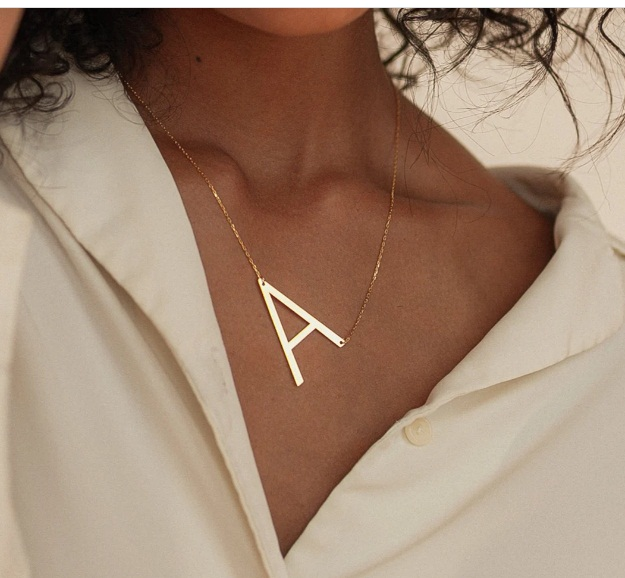 Image – https://www.etsy.com/listing/625403967/big-letter-necklace-by-caitlynminimalist
All About Monograms
Here is another bold letter pendant as a gift. She can layer this initial necklace with other go-to pieces and look ultra-chic. This will surely get added to her daily jewelry rotation.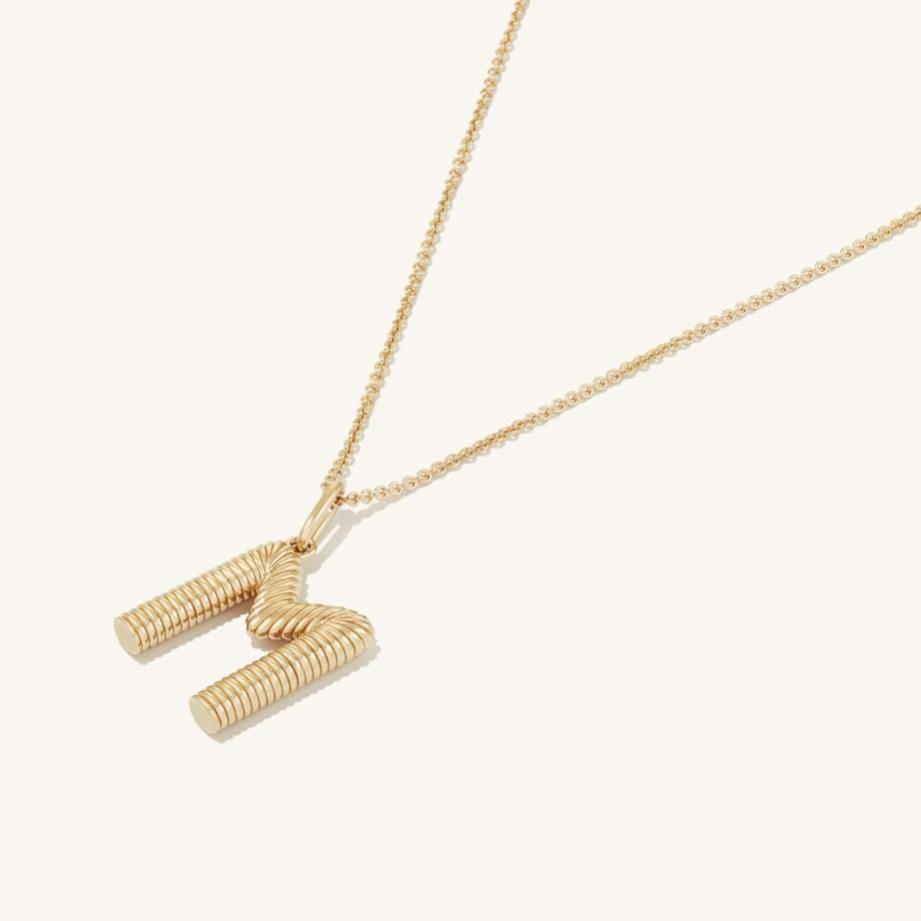 Image – https://mejuri.com/shop/products/bold-letter-pendant-necklace
For The Minimalist
Everyone needs to have a gold chain necklace in their jewelry box. It is so chic and refined, she will definitely wear it with everything.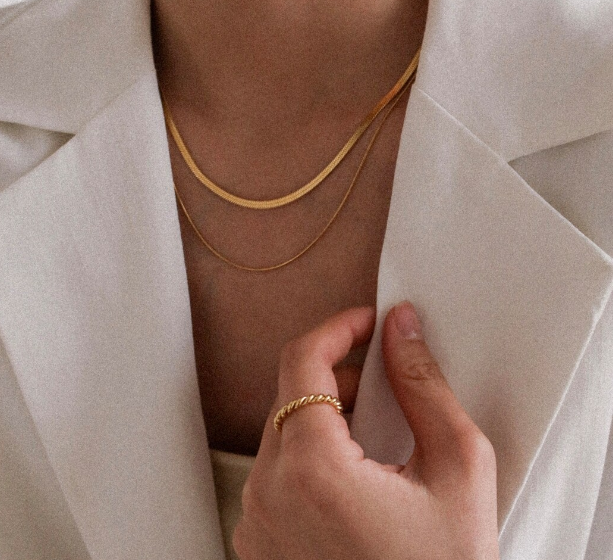 Image – https://www.etsy.com/listing/842410384/18k-gold-plated-double-herringbone-chain
Custom Nameplate Necklace
A personalized nameplate necklace is the perfect jewelry gift for the fashion lover on your gifting list.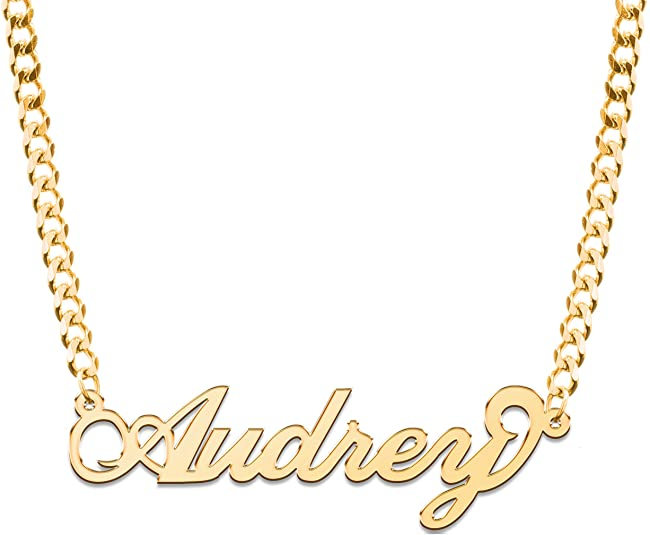 Image-https://www.amazon.com/dp/B07TJ2524M
Locket Necklace
If you are shopping for someone who is super important to you, then this necklace makes a great gift. Lockets are very sentimental and you can include a photo of you and the gift receiver to make it more memorable. This Heirloom Locket necklace features a two-side functioning locket, making it a thoughtful piece.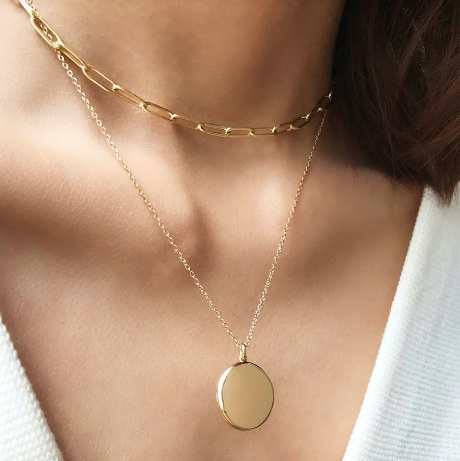 Image – https://www.wanderlustandco.com/products/heirloom-14k-gold-vermeil-locket-necklace
Heart Drop Necklace from Pura Vida
This beautiful heart-shaped necklace makes a perfect gift. It has a rose gold finish and paperclip link chain that is so trendy. The drop-style necklace features a hand-crafted heart-shaped charm that catches the eye instantly.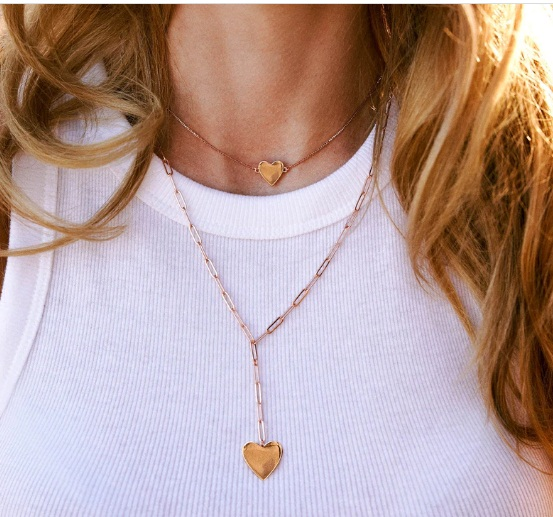 Image – https://www.puravidabracelets.com/products/one-and-only-drop-necklace